Women Take the Floor
---
Employer.
IKD
Context.
Boston MFA
About the exhibit
Prepared construction documents, design visualizations, and coordinated with the Museums in-house carpentry team.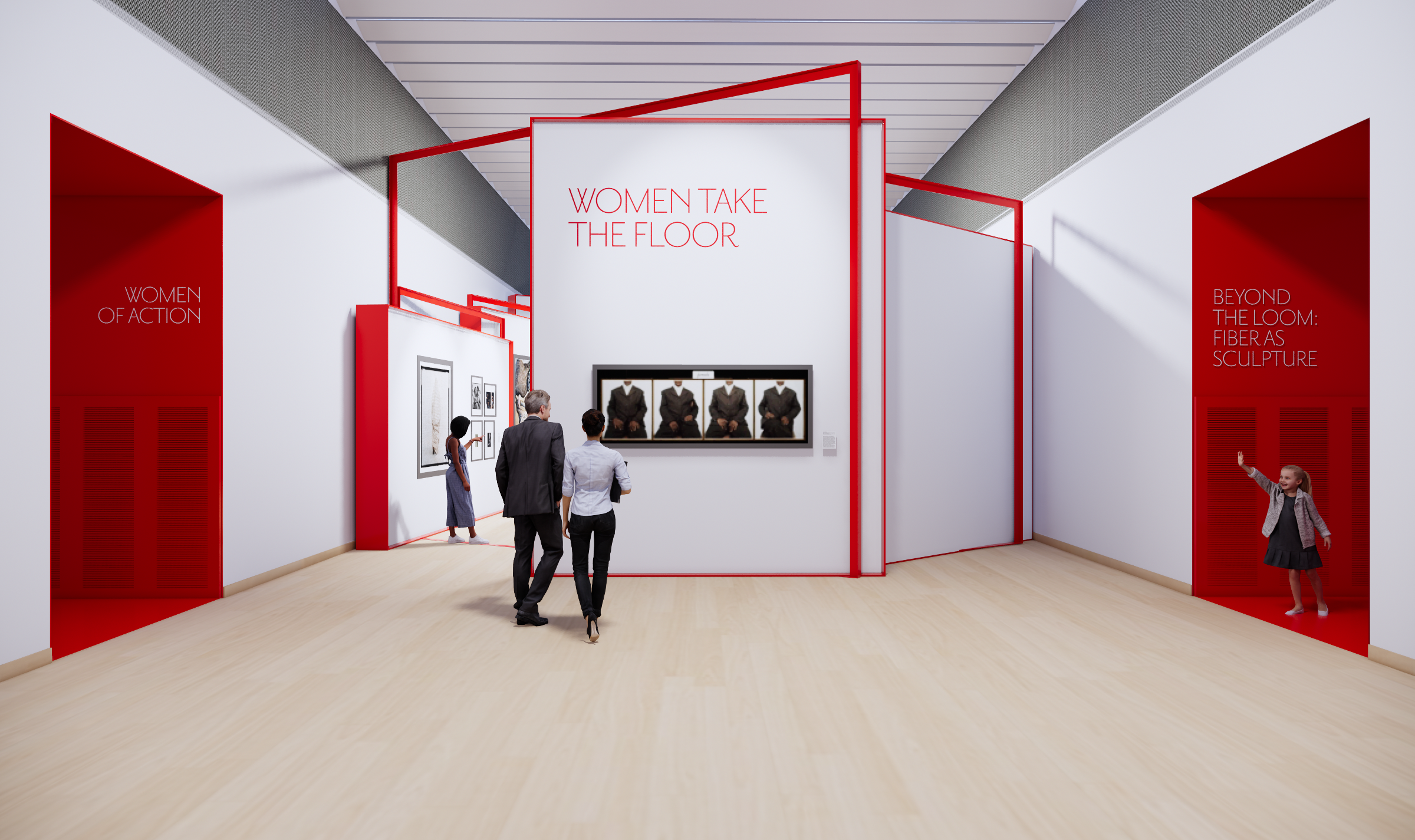 In Women Take the Floor, a reframing of the artists gaze is playfully integrated in everything from architectural detailing, layout strategies, and even graphic elements. IKD's commitment to strong visual concepts taught me how even a bold idea in a conservative setting can be tastefully threaded throughout the design.

As visitors progress through the exhibit, they encounter a series of frames.

A wall filled with quotes framing women's voices. An architectural frame where the existing thresholds are rearticulated in red. The central gallery features both open frames and solid frames that re-frame the viewer, the paintings, and sometimes a speaker. (see sample frame detail below). At the end, an interactive wall frames visitors voice.
The Polaroid Project
---
Employer.
IKD
Context.
Boston MIT Museum
About the Exhibit
This project required a lot of massaging to the objects that would be cycled in and out throughout the show, while still remaining true to the visual metaphors of a polaroid camera. The accordion style walls had to both retain specific dimensions for art pieces, be a reasonable dimension for material and labor costs, avoid a significant amount of piped ceiling conditions, and be placed an appropriate distance from existing lighting infrastructure. All of this while finding ways to reduce cost without detracting from visual intent + pleasing circulatory experiences
.