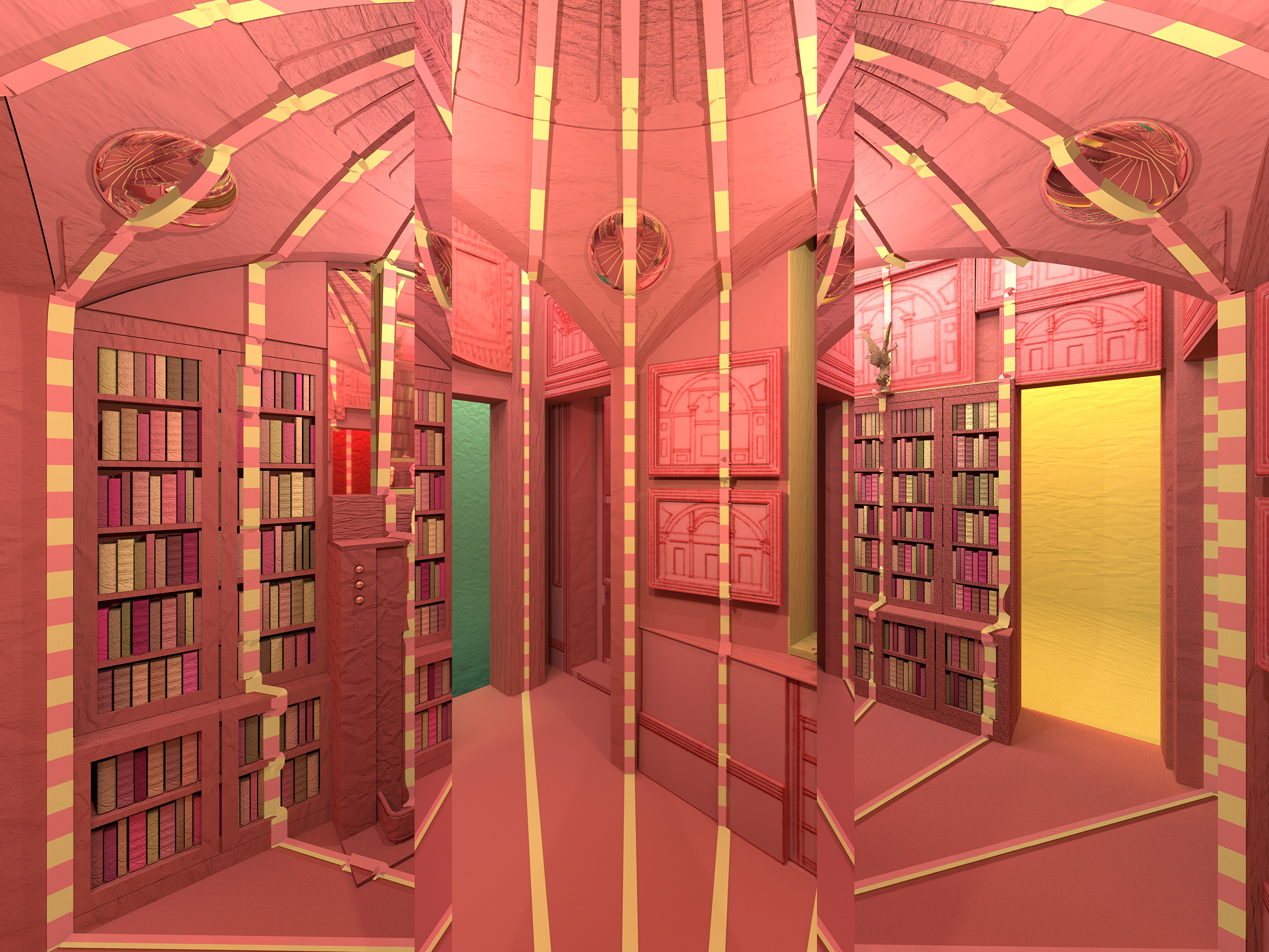 Framed Familiarity looks outside the discipline towards Animation, Realism, and Cinematographic techniques, to provide alternative frames of view and frame rates within the field of Architecture.
Various architects, from Greg Lynn to Mark Rakatansky, have promoted animation as a generative, playful tool. Framed Familiarity likewise delights in the visual ambiguities that are only possible through animation, that cannot exist as a single frame or image.

Integrating everything from architectural illustrations of the John Soane Museum to open-source motion-captured body movements to digitally scanned objects from museum archives, I create a cross-section through history, time, and place. Through this hybrid treatment of analogue and digital realities my thesis suggests how a skeuomorphic understanding of animation can recover techniques of the past and build a vocabulary for the future.


Act 1 - Paper Promenade
Delaminating Paper
Act 1 acclimates the viewer to
digital paper
. The paper-thin surfaces replicate the John Soane Museum—the London house of the neo-classical architect—highlighting an architecture of frames made even more visible by collapsing one room against another.
Act 2 - Zoetropes in the Breakfast Room
See Act 2
Act 2 acquires the optical behaviors of the prefilmic device, the zoetrope.
To Zoetropify:

Zoetrope's are hand operated mechanisms - The ability to slow and speed up the succession of images allows the audience to also operate the illusionary reality. With the visible frame lines, and the addition of a central mirror, The Zoetrope charges the breakfast room as a space for both observing and to be observed
Act 3 - Rigging the Sepulchral Chamber


Act 3, enrolling Megan (a standard character from the Mixamo Asset library), draws inspiration from

puppeteering and rotoscoping

by rigging behaviors into objects and surfaces in ways as dynamic as modelling people.




On Character Rigging

... In a story, a film, or an architectural space, a character is situational, based on a subject's reactions in an environment or circumstance. Within this Act, the character of the environment itself is legible in fragments of relational behaviors at play within the scene.